Contact Marie and discuss your business needs
01302 435 329 | 07841 628 895
Doncaster Tax Solutions manage VAT Returns for various companies throughout Doncaster. There are lots of schemes available for businesses which effect the way in which we calculate your VAT. We assess each companies records and structure to make sure correct scheme is applied.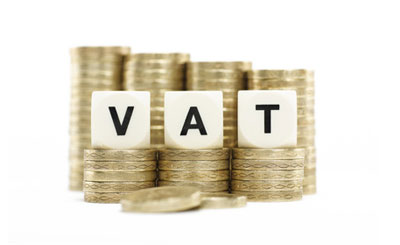 Let us Take Away Your VAT Burden
We can take care of the burden of processing your VAT returns for you so you do not forget any deadlines. Each quarter we will file your VAT returns Doncaster, so you don't have to worry if you missed something or put something in the wrong box.
VAT Registration Doncaster
Do you need to register your company for VAT? Are you edging towards that registration Ltd? Don'y worry, give us a call & we will help you make the decision whether it is time and which VAT scheme is right for your company.
VAT Returns Doncaster does not need to give you nightmares, we are here to help.
Voluntary VAT Registration
You may also register voluntarily with VAT even if your turnover is under the statutory threshold limit if there's requirements for that for doing your business.It might be worthwhile for you to register voluntarily if:
The majority of your transactions, costs or purchases include VAT.
You can claim back the VAT you are paying on your purchases or cost if your sales and supplies are exempt, zero rated or less than the standard rated for VAT purpose.
We Can Help With Your VAT  Scheme
Cash flow is the main concern of each and every business and to help with this cash flow problem HMRC have come up with various Special Schemes this includes: · Cash Accounting · Flat Rate Scheme · Annual Accounting · Special Schemes for Retailers
Call us to discuss what scheme your company should be on.
Get your CIS Tax Refund
Many construction workers loose hundreds of pounds in tax they are eligible to reclaim from HMRC every year. Whether they are not aware they can or are not sure how to.
Doncaster Tax Solutions can reclaim your CIS tax, simply get in touch and we will do it all for you. Get back your money, that's owed to you.
As soon as April arrives you should be thinking about claiming back some of that hard earn't cash you could be entitled to claim back.
You don't even need to pay a penny as cost's can be deducted from you TAX refund
* Terms apply, contact for more details

Tax Returns
Preparing tax returns can be complicated, there are various deadlines and responsibilities.
At Doncaster Tax Solutions we make it easy to do your tax returns, give us a call to discuss how we can help with your tax returns and planning.
Many people need to file TAX returns. Doncaster Tax Solutions can help you. Just provide us with the information and we will do the rest!
We will ensure no deadlines are missed and no more penalties for incorrect or late returns.
We Help Our Clients to Achieve Success by:
Offering helpful solutions for growth
Measuring the past, developing the future
Providing effective tax planning
Helping you to reach maximum return
There are a wide variety of Special Schemes introduced by the HMRC that may be considered for the options keeping in views each and independent circumstances of the business.
For details of the above schemes or to talk over your needs or get guidance on VAT matters our company is just a call away. We specialise in VAT returns Doncaster.
Our Goal:
"To be realised as the foremost issuer of very best quality, proactive and responsive professional business advisory services."